This environment is created for real-time use in VR
It is intended to be used in training social work students, utilizing a dialog system.
This first iteration is targeting an RTX 3070 but the environment is also made to be able to scale down for use on lighter machines, phones, and standalone VR headsets.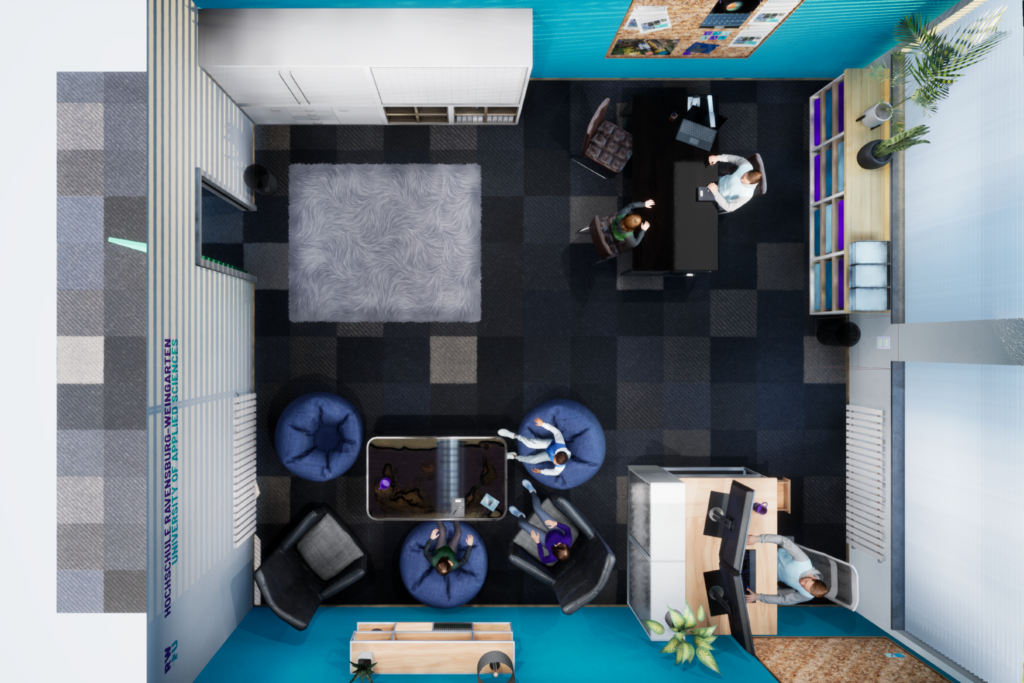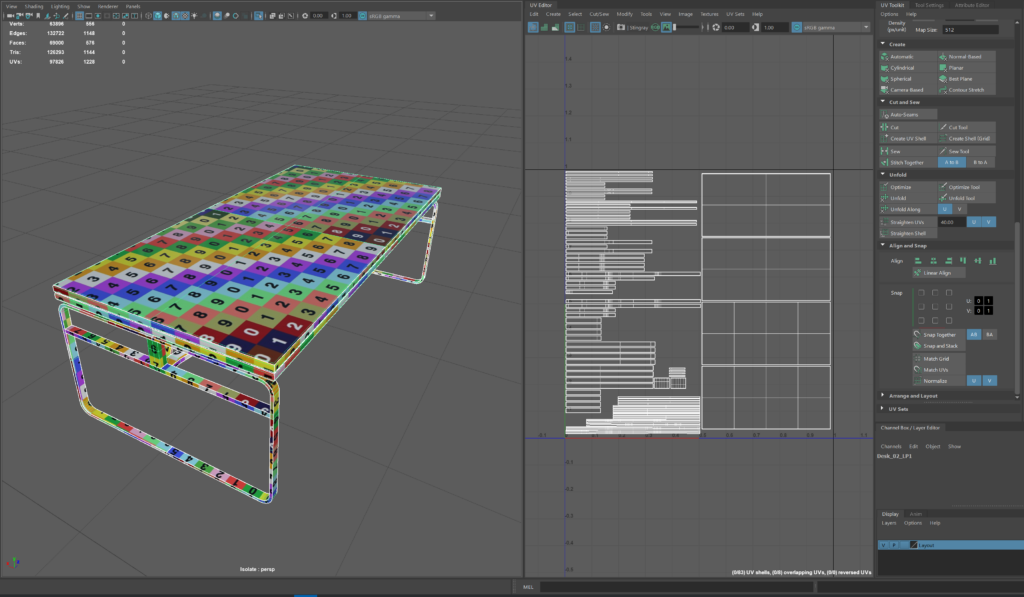 Every piece is created with high fidelity but also scalable performance in mind, meaning a baking high poly to low poly workflow
Seen here is the low poly UV-unwrap of the primary desk.
After this step, it gets beveled or smoothed alternatively tessellated (Marmoset Toolbag).
Then the normals and curvature get baked onto the low poly version in either Toolbag or Substance Painter.
Multiple Materials were created in Substance Designer, e.g. the world wood inlay.
Other Materials include tools for screw decals, carpet, keyboard detailing, metal grid (used for trashcans, desk parts, the chair), and a mockup material for blocking out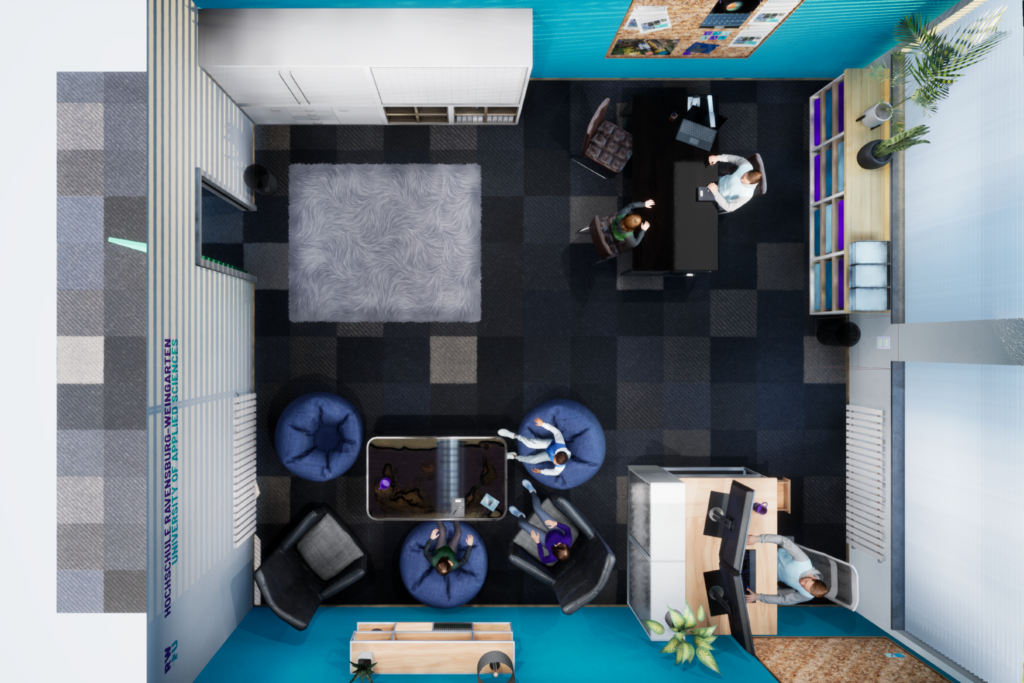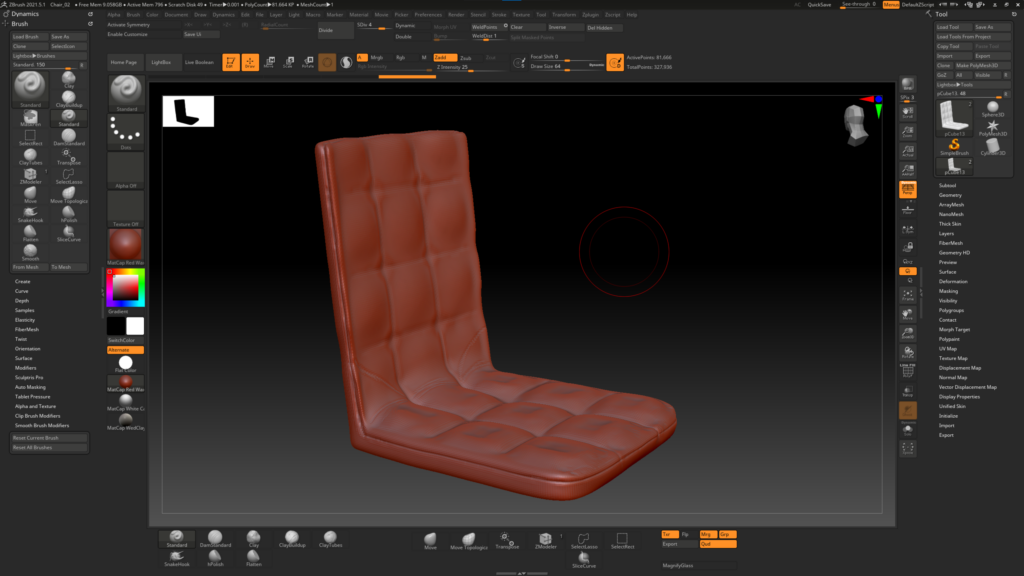 Hand sculpting creases in Zbrush
Leather Material and stitching in Substance Painter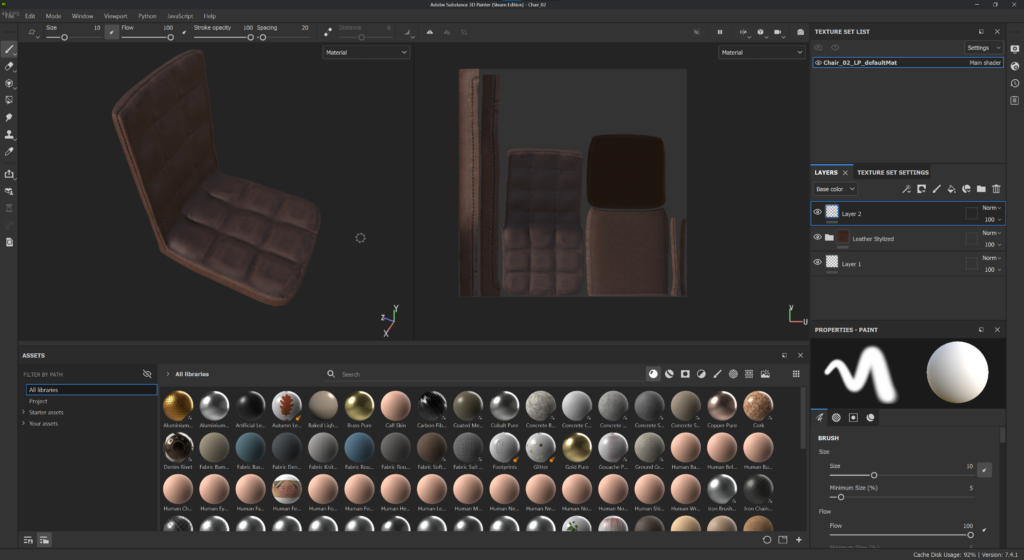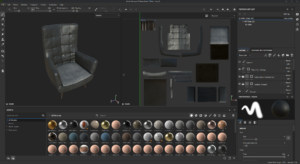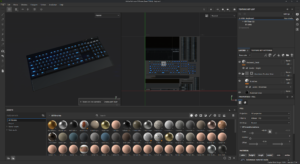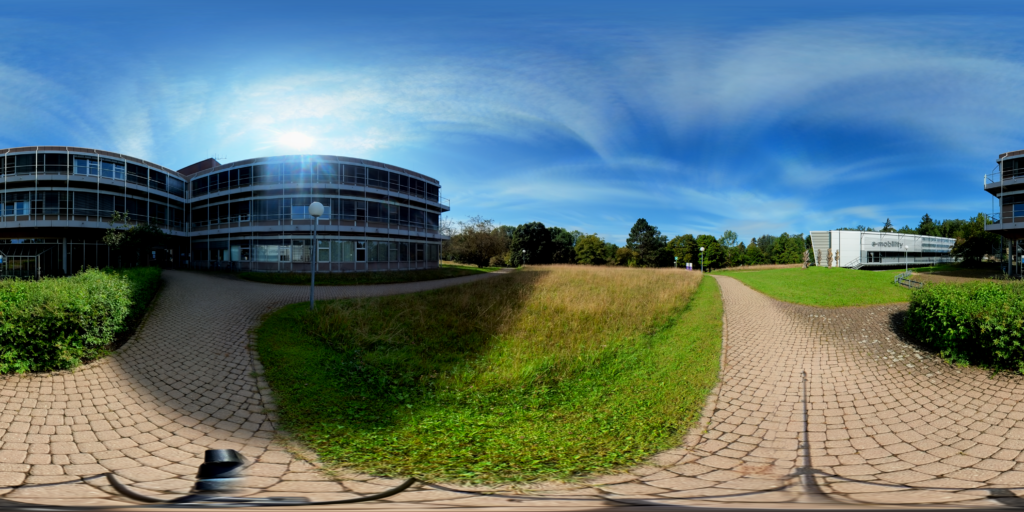 HDRI created with Insta 360 one for informed lighting
20 Pictures were taken at different exposure values and combined in Affinity Photo into an hdr-image
test